There is a pretty big difference between architectural photography and real estate photography. This is primarily due to the fact that realtors have a different expectation than hotels and home interior experts. Hence, photographers have to take a different route depending on what they are shooting.
In architectural photography, you have to shoot more than just a room. Plus, the final image is supposed to portray a certain emotion to the viewer whether it be luxury, comfort or any other that marketing experts decide. On the other hands, when it comes to real estate photography, more often than not all Realtors want you to do is pretty much stand in the corner of the room and shoot as wide as possible.
Any professional architectural photographer will tell you that shooting from the corner of the room with a wide angle lens will almost never result in a great image. I think this, perhaps is the reason why so many architectural photographers look down upon real estate photographers as amateurish or incapable.
Wide angle lenses distort lines making walls and cabinets look crooked and shooting at an angle will magnify this, making it even worse. This is why whenever you see a photo that was taken from an angle of a room in magazines or other professional publications is rarely a wide angle shot. If I'm forced to shoot at an angle the widest I want to be is 24mm and even that, for me, is too wide.
Shooting wide and from the corner of the room also presents another problem. Items in the foreground of the image will appear much larger than they really are and make things in the distance appear much smaller and more cramped together.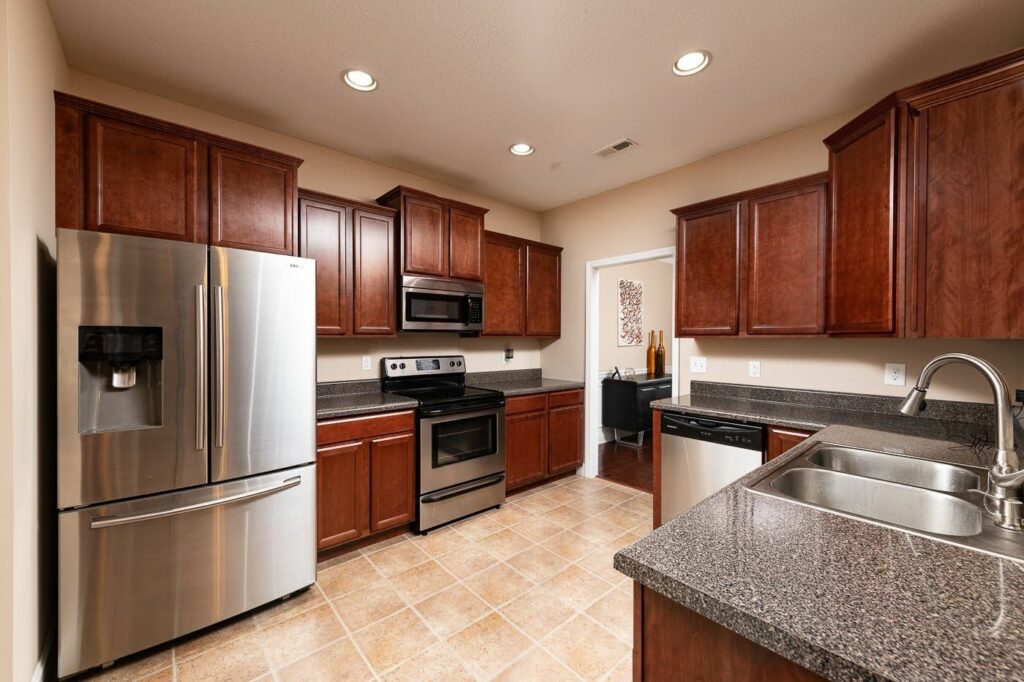 One of the biggest complaints real estate consumers have regarding real estate photos is that when they view the house in person, it's much smaller than in the real estate photos. Of course, listing agents love this as it leads to more home showings, but it does leave a bad taste in the mouth of home buyers. It would be interesting to see a study of how effective this really is for Realtors considering the home buyer's first impressions of the property will be a negative one…
I could go on and on about poorly executed wide angled real estate photos but I digress. The point is: In real estate photography you're trying to show as much as the property as possible in a single image. It's a matter of documenting space versus highlighting the best feature the space has to offer.
Blending the two
Because I have experience in both fields, both architectural work, and real estate, I understand why real estate photographers do certain things and why architectural photographers look down upon them. So who's right and who's wrong? What is the best way to photograph a property? In my opinion – the best real estate photographers are the ones who know how to blend the two.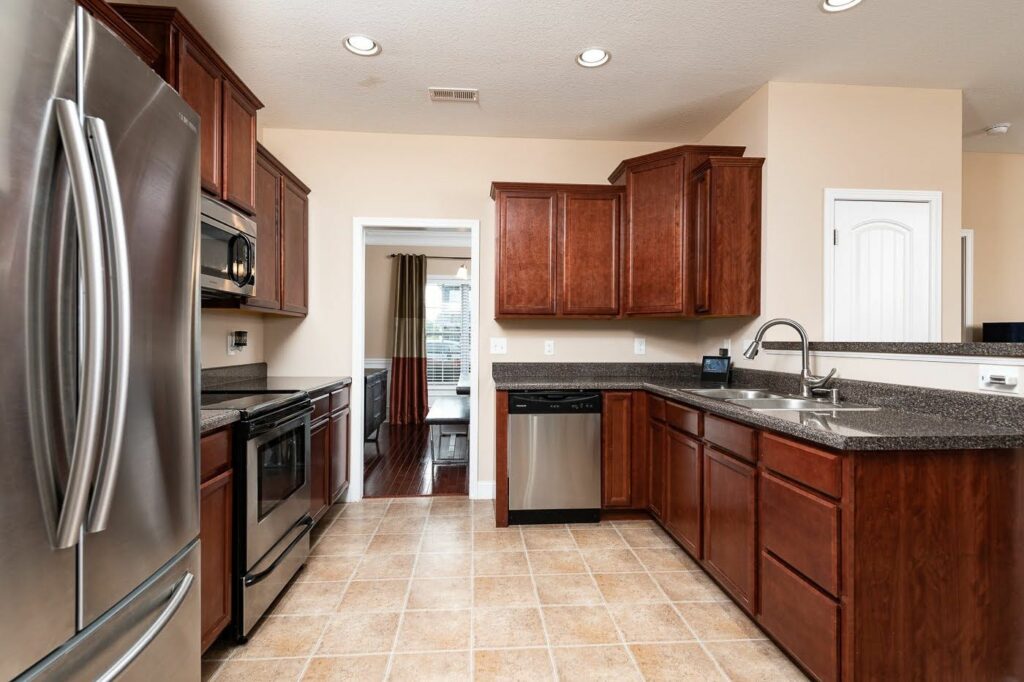 For example, I shoot a lot of wide angle shots during a real estate shoot sometimes even going as wide as 11mm! But I continue to avoid angled shots when possible showing a large portion of the room with minimal line distortion. This not only helps me capture the ideal shot but also helps me portray according to the likings of my clients.