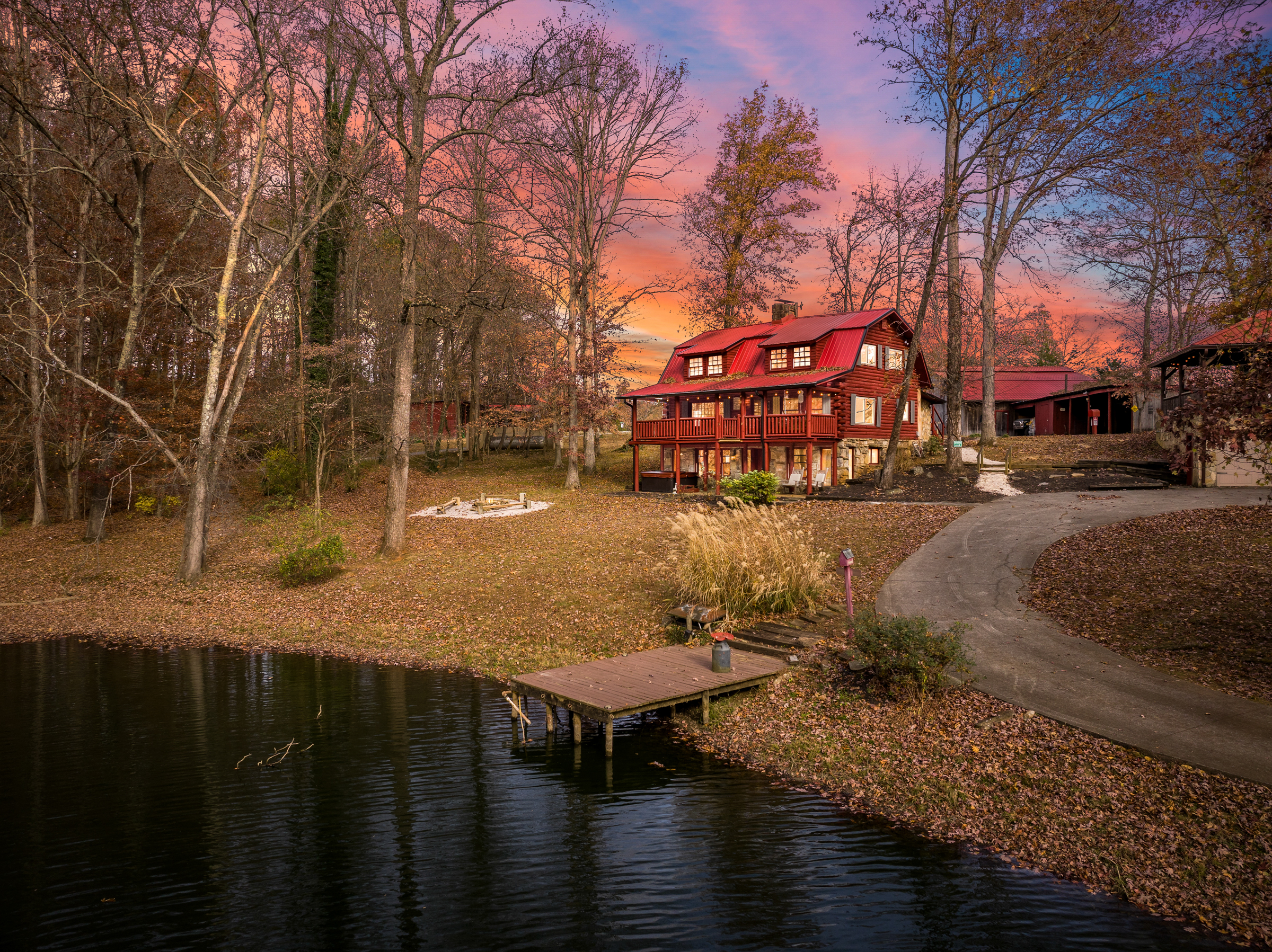 Exploring the Real Estate Landscape in Dandridge, Tennessee: November 2023 Overview
Dandridge, Tennessee, a charming town nestled along the shores of Douglas Lake, has long been a desirable destination for those seeking a serene yet vibrant community. As we delve into the real estate market for the month of November 2023, we aim to provide a comprehensive overview of the current trends, developments, and factors influencing the housing landscape in this picturesque region.
Market Trends:
1. Steady Demand:
The real estate market in Dandridge has maintained a steady demand for residential properties. November 2023 has seen a continuation of this trend, with prospective buyers drawn to the town's scenic beauty and the promise of a peaceful lifestyle.
2. Price Appreciation:
Property values in Dandridge have shown signs of appreciation in November 2023. The unique combination of natural beauty and a tight-knit community has contributed to the sustained growth in home prices.
3. Diverse Housing Options:
Dandridge offers a diverse range of housing options, from historic homes with character to modern constructions with state-of-the-art amenities. This variety caters to a broad spectrum of homebuyers, contributing to the town's appeal.
4. Influence of Local Events:
Local events and festivals have a significant impact on the real estate market in Dandridge. As the holiday season approaches, events like the Dandridge Christmas Parade and other community activities may influence buyer interest and market dynamics.
Developments and Infrastructure:
1. Infrastructure Improvements:
Ongoing infrastructure improvements continue to enhance the overall appeal of Dandridge. Upgrades to roads, utilities, and public spaces contribute to the town's livability and, consequently, its real estate market.
2. New Construction Projects:
November 2023 has witnessed the commencement of several new construction projects. These developments range from residential neighborhoods to commercial spaces, indicating confidence in the town's economic prospects.
3. Douglas Lake Access:
Properties with proximity to Douglas Lake continue to be highly sought after. The access to water-based recreational activities adds a premium to real estate values in certain areas of Dandridge.
Local Factors Influencing the Market:
1. Community Atmosphere:
Dandridge's friendly and close-knit community atmosphere plays a pivotal role in attracting new residents. The sense of belonging and community engagement is a significant factor influencing individuals looking to make Dandridge their home.
2. Tourism Impact:
As a popular tourist destination, Dandridge's real estate market can be influenced by seasonal fluctuations in tourism. Investors and buyers may consider the town's tourism trends when making real estate decisions.
Conclusion:
Dandridge, Tennessee, stands as a testament to the enduring appeal of small-town living coupled with natural beauty. The real estate market in November 2023 reflects a continued interest in the area, driven by factors such as steady demand, price appreciation, and ongoing developments. As the town evolves and embraces change, its real estate market remains a dynamic landscape, offering diverse opportunities for both buyers and investors alike.
November 2023 Portfolio Update