By far, this is the coolest AirBnB I've photographed in North Carolina. Every kid dreams of an awesome tree house. Now that I'm an adult, this truly is a romantic tree house with all the luxuries of a hotel suite. This place fulfills that childhood fantasy of being in your own clubhouse while offering enough privacy in the thick woods of North Carolina to literally shower outside (the shower is on the outside of the clubhouse).
Matter of fact, the thick woods offer so much privacy, I couldn't get a decent shot of the backside of the tree house. Though it's a fairly long walkway before you get to the tree house itself, the pathway is filled with beautiful lighting…
When you finally arrive, the excitement builds as you notice the bridge leading into the tree house. The craftsmanship that went into this project is stunning!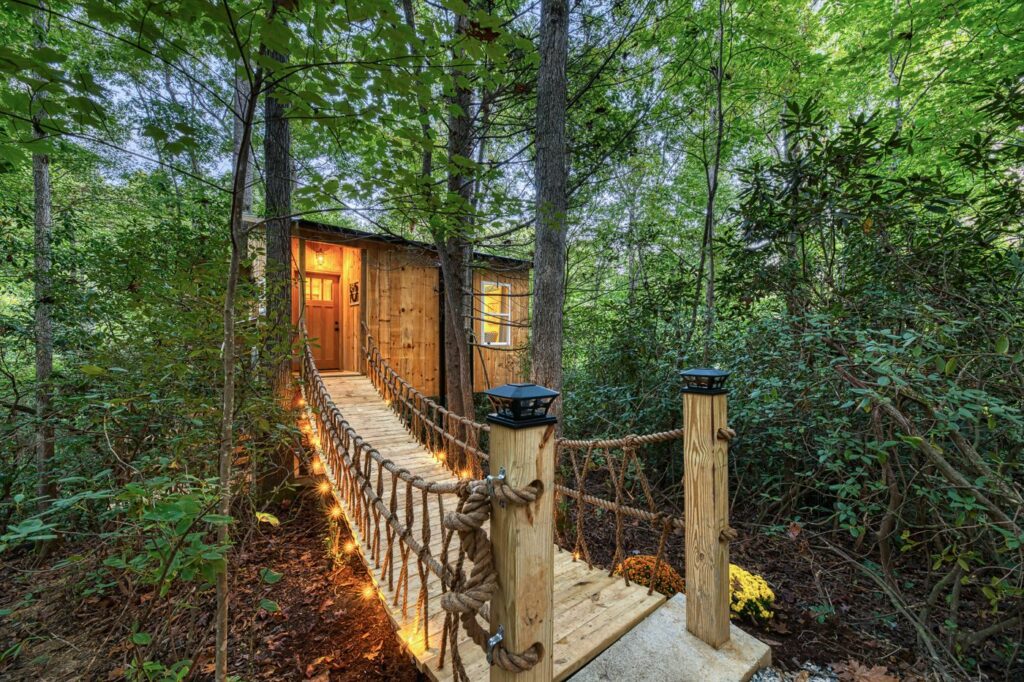 Standing outside the only thought running through your head is… What's inside???? But walking in makes you feel as though you've walked through a portal, the luxury and modern design of the interior is NOT what you would expect.
Walking in you're immediately rewarded with amazing views of the thick woods this location has to offer mixed with a high definition television and electric fireplace.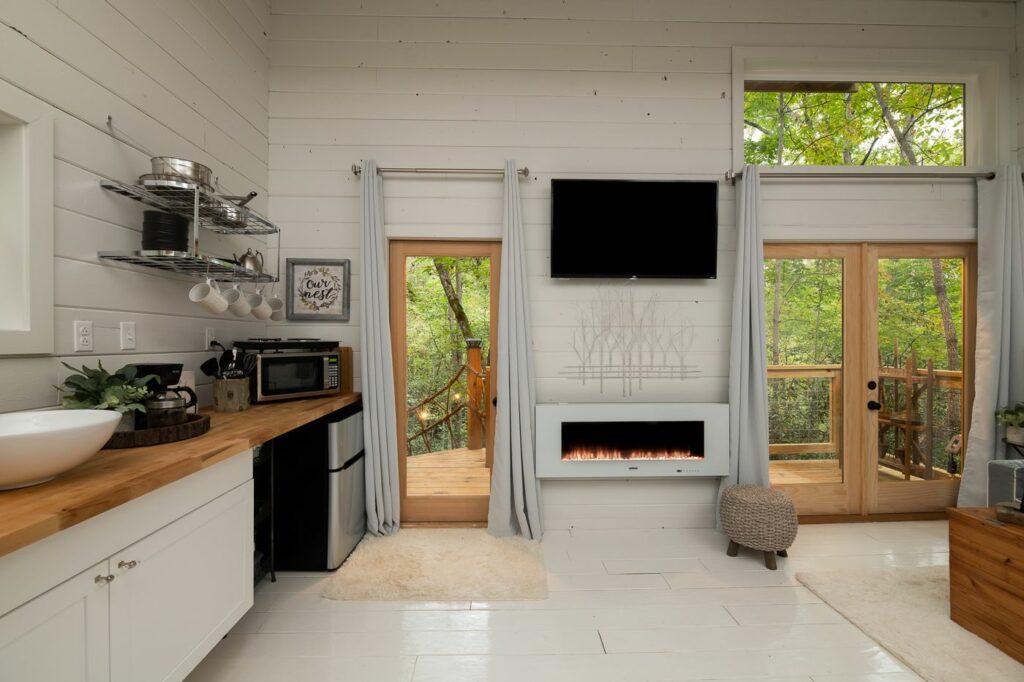 By far, this is the most luxurious tree house I've personally been in and the subtle artwork and decor perfectly compliments without distracting the eye from where you are.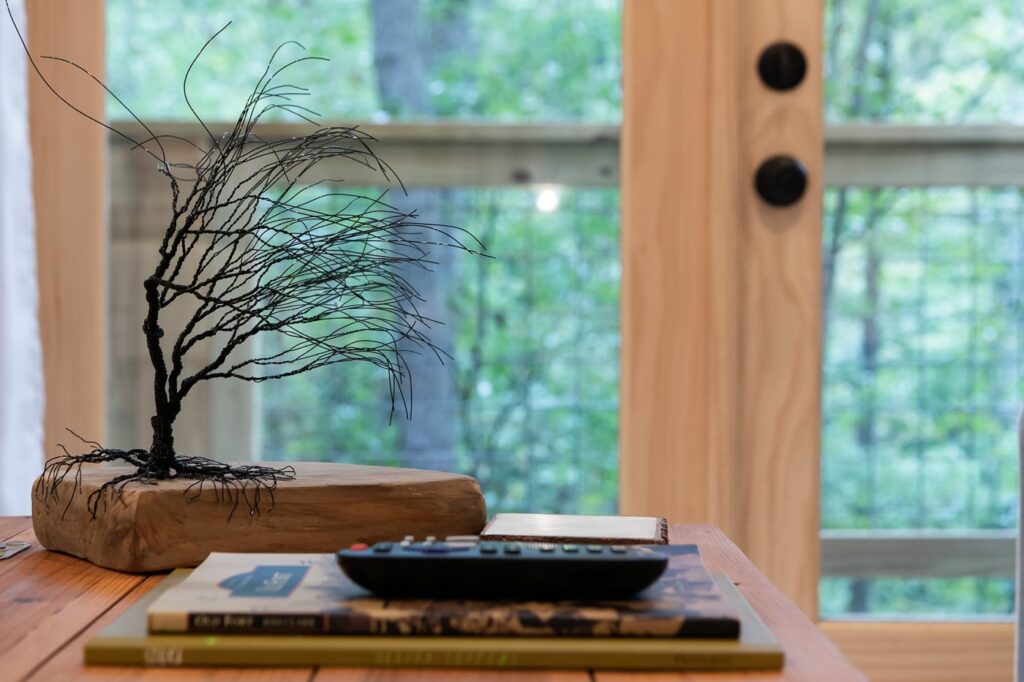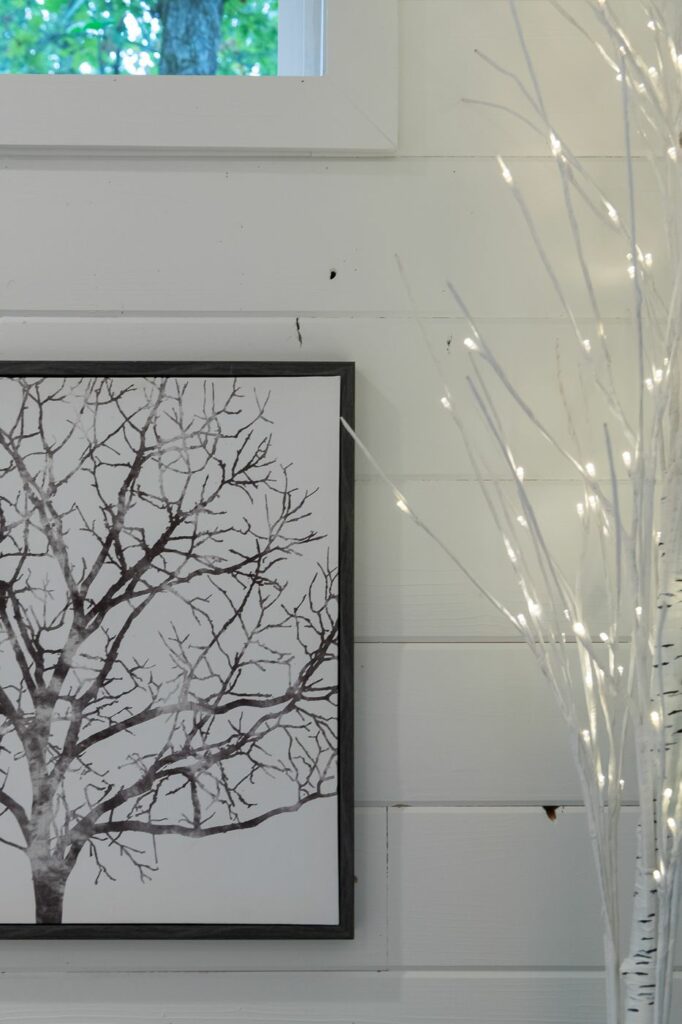 After taking a quick look around you'll immediately notice one of the most comfortable beds I've slept in on the road in a very, very long time! In fact, I can honestly say that I slept better in this bed than I did in my luxury suite at Caesar's Place!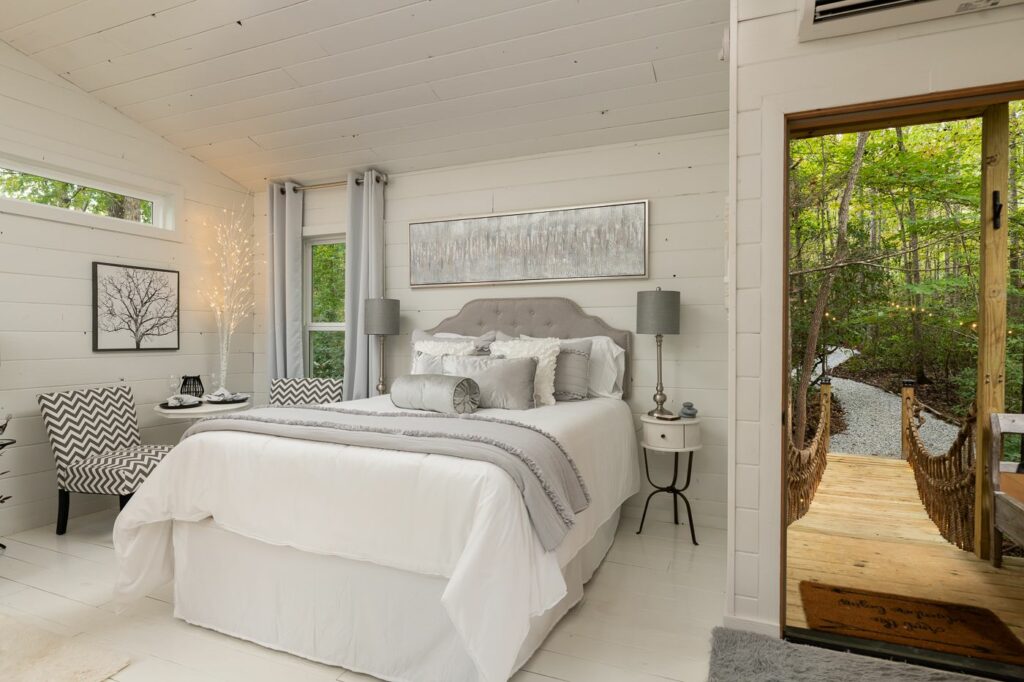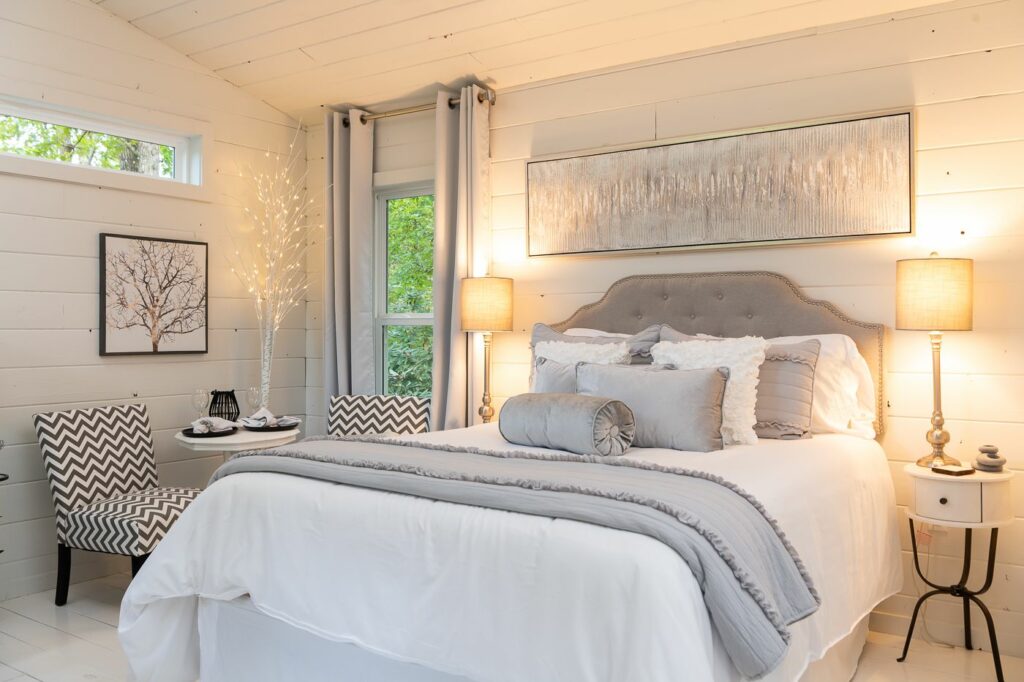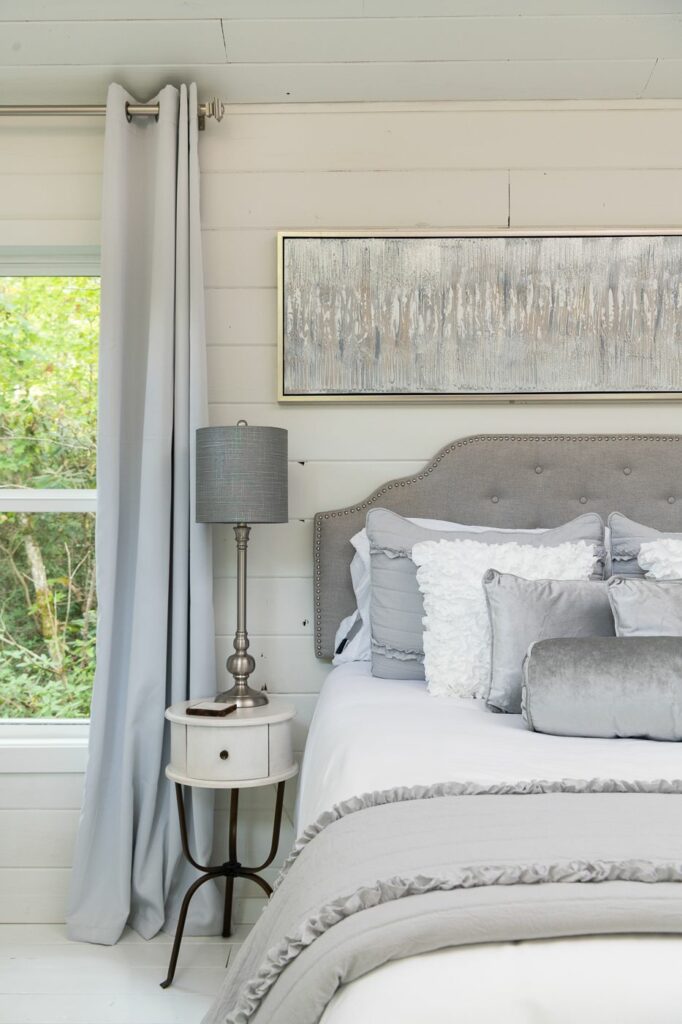 Adjacent to the bed is a wonderful sitting area where you can literally take in the luxury of the interior and the absolute beauty the exterior has to offer.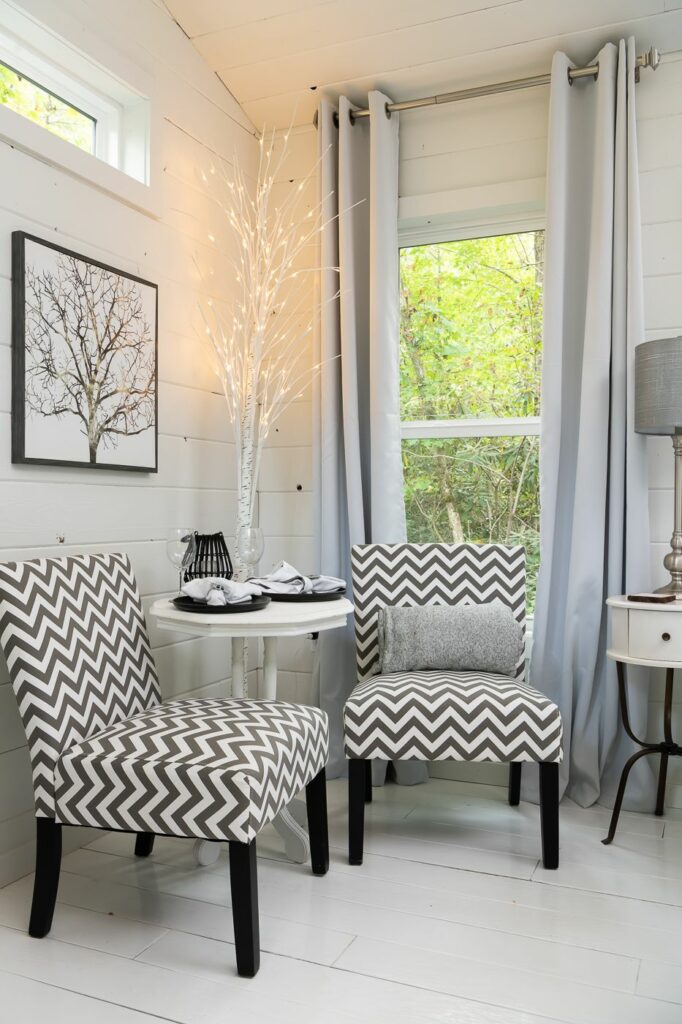 Relaxing on the couch while enjoying the warmth of the fireplace, the background noise of the television and the breathtaking view was…. heavenly…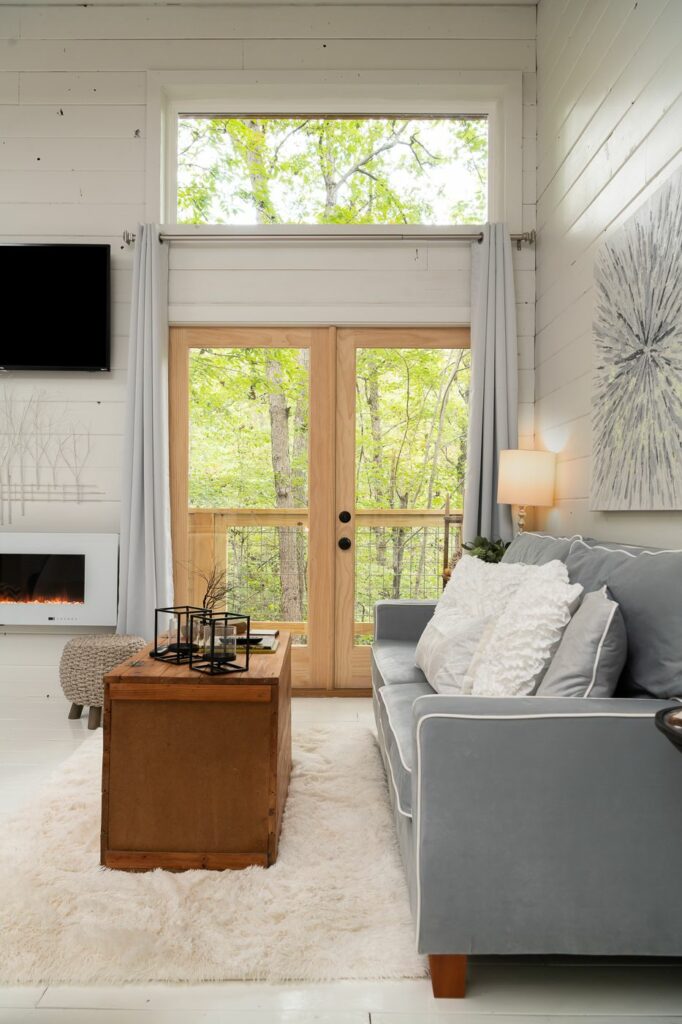 Oh! Did I mention there was a kitchen area?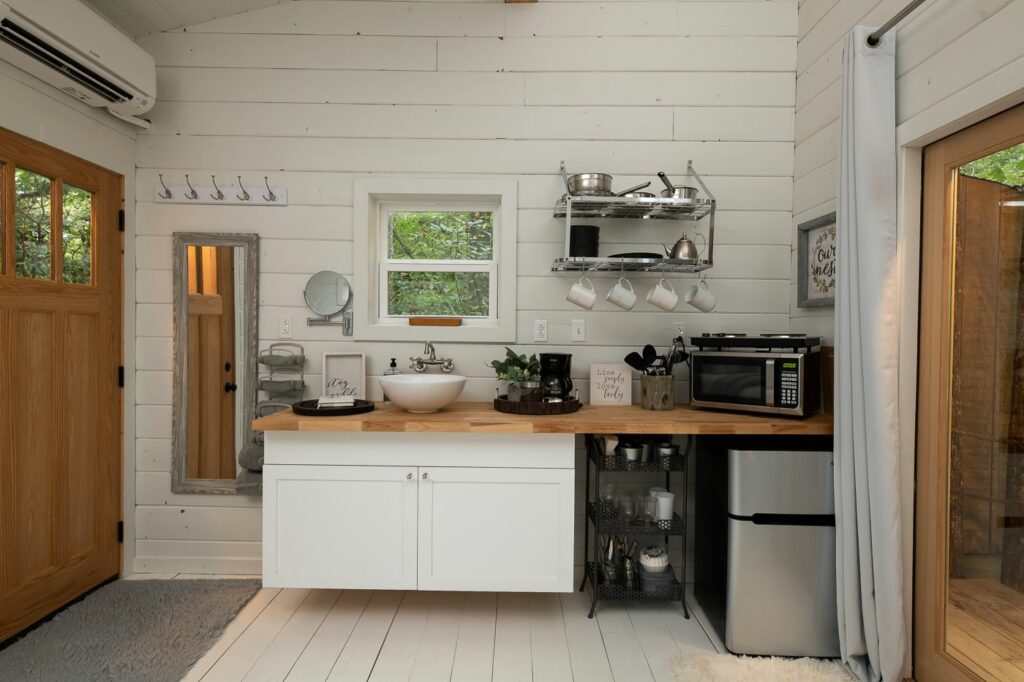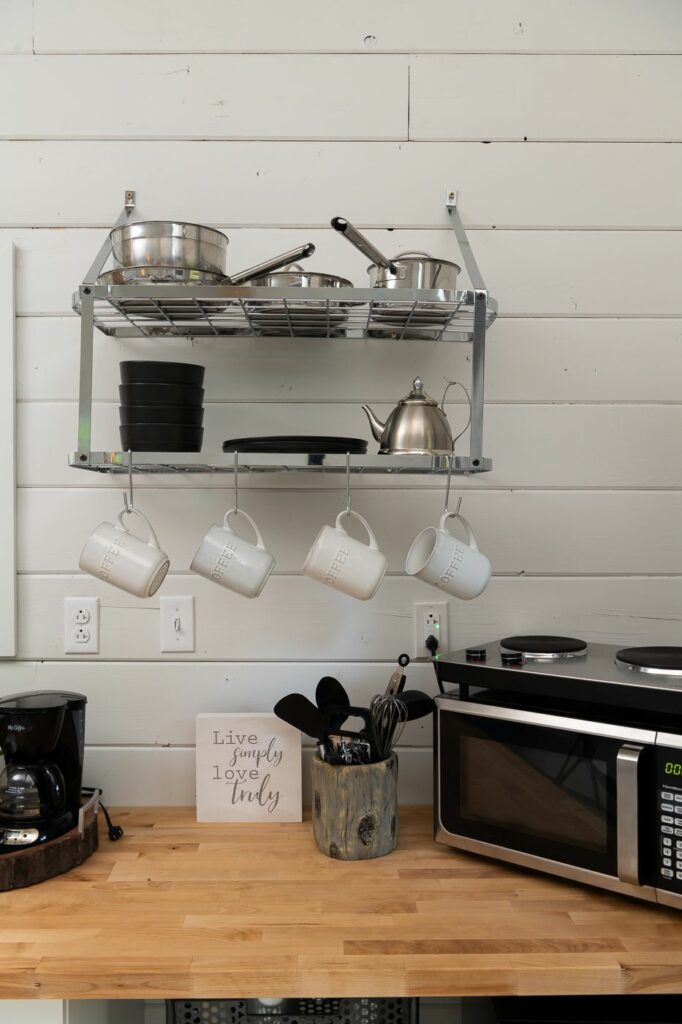 Stepping outside….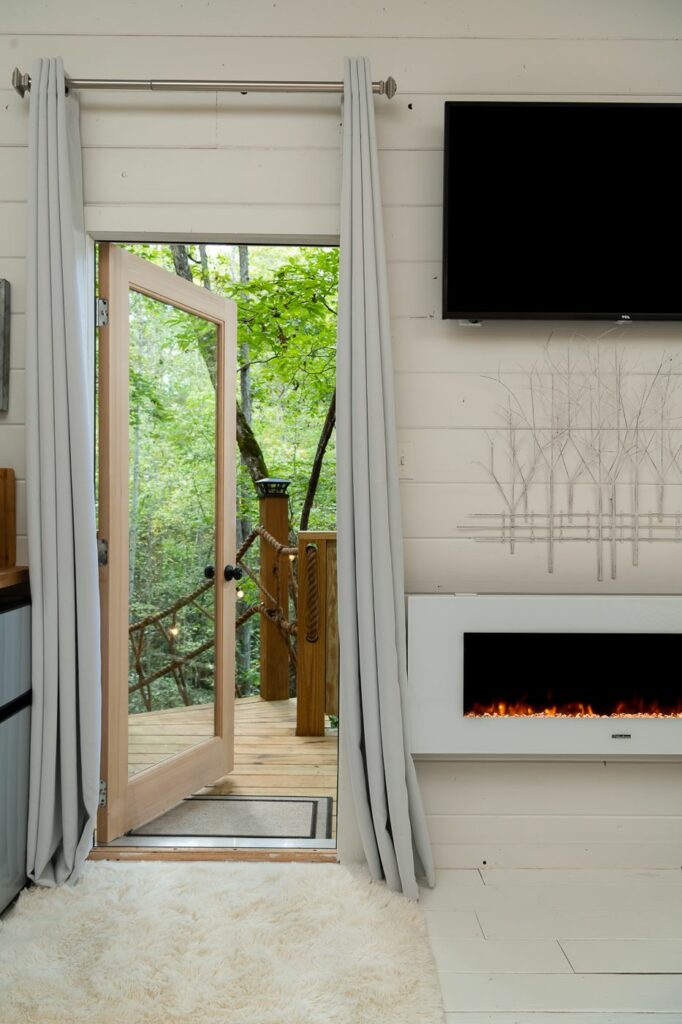 The back deck offers privacy, views and the calming sound of nature.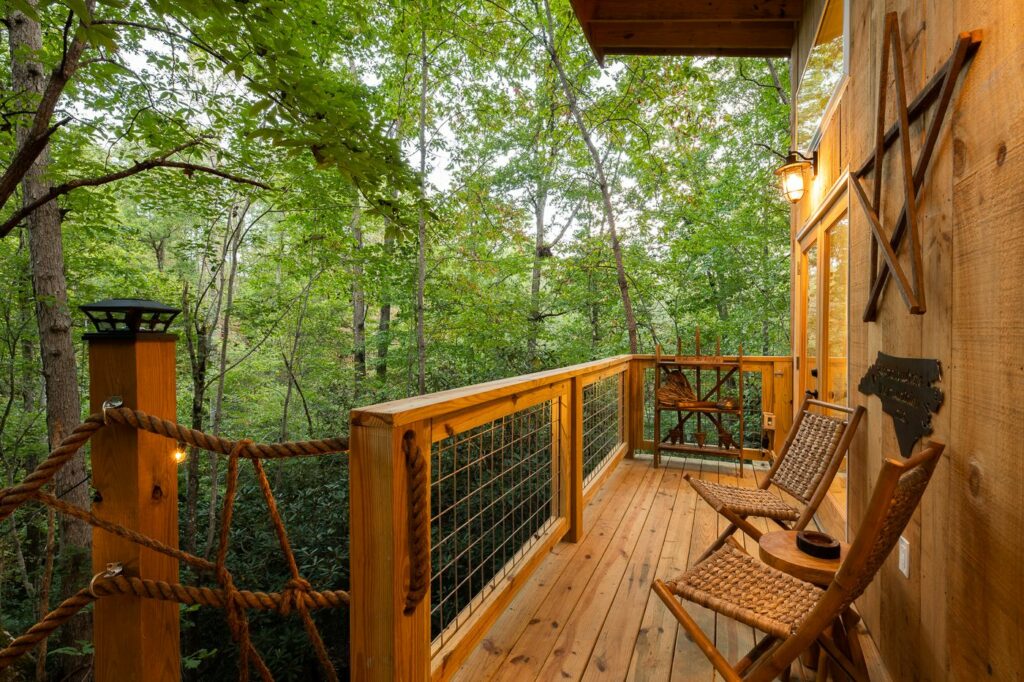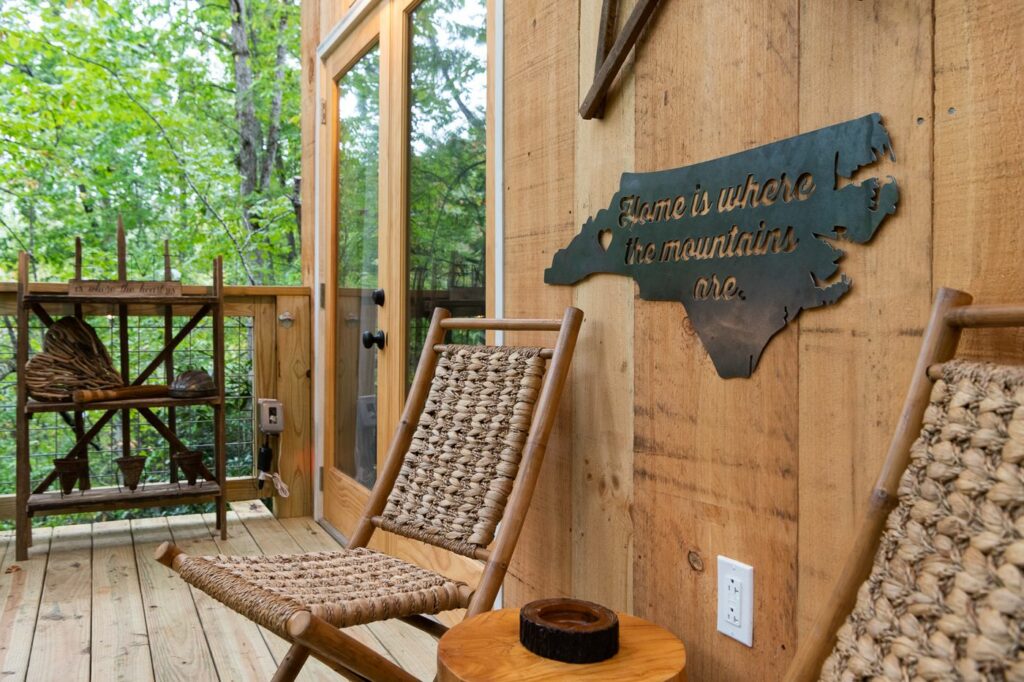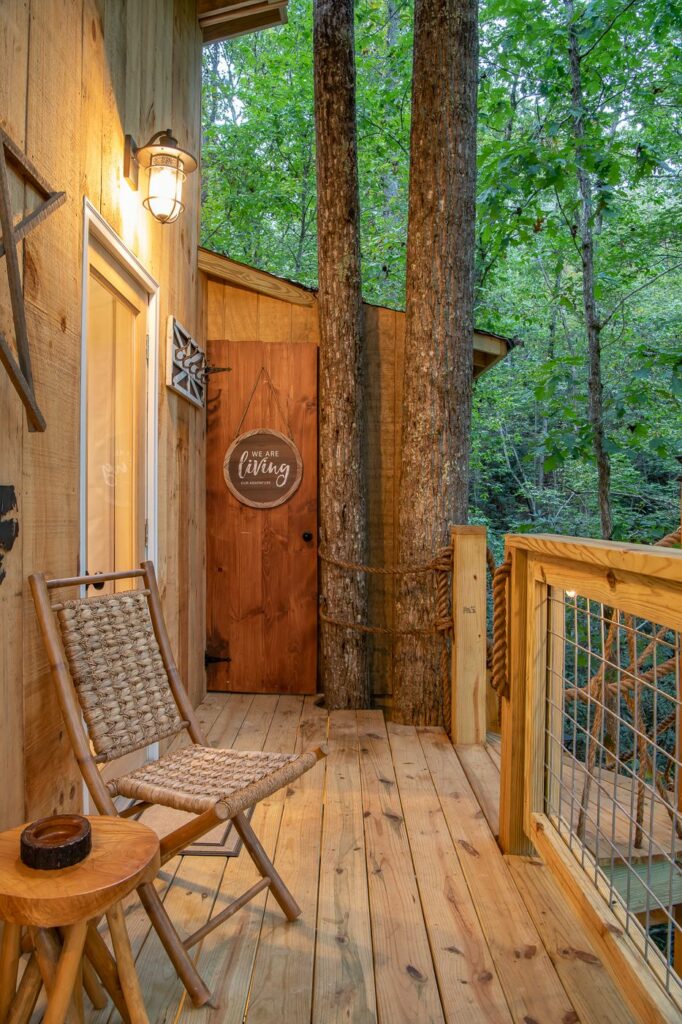 This brings us to the shower, though it's not winter… the idea of taking a hot shower with snow on the ground in this shower sounds… awesome!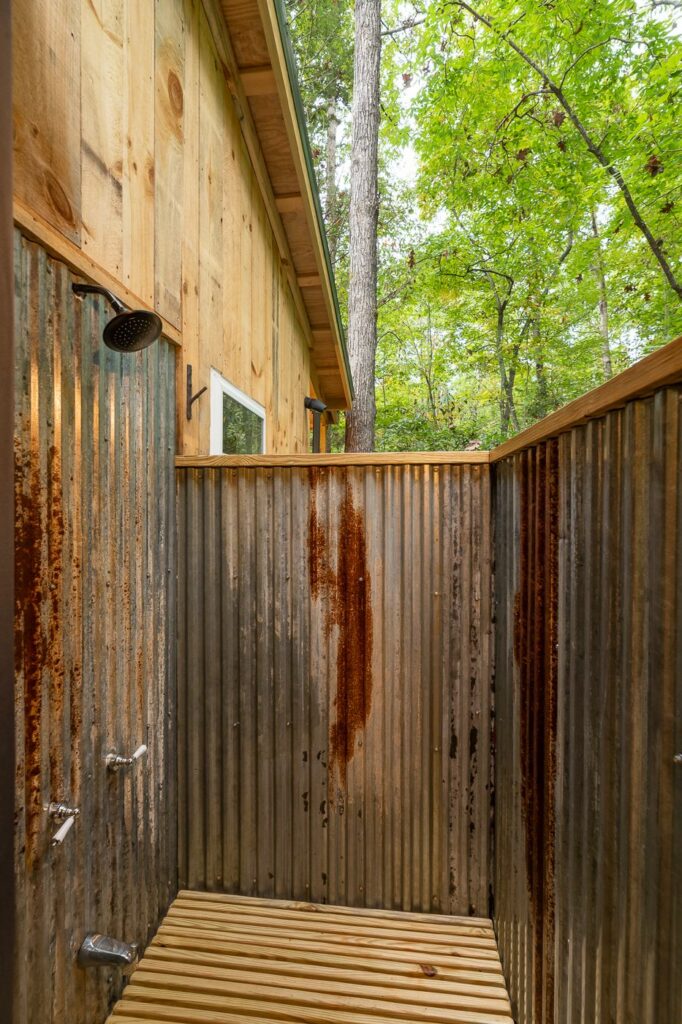 But this small tree house has even more to offer, downstairs….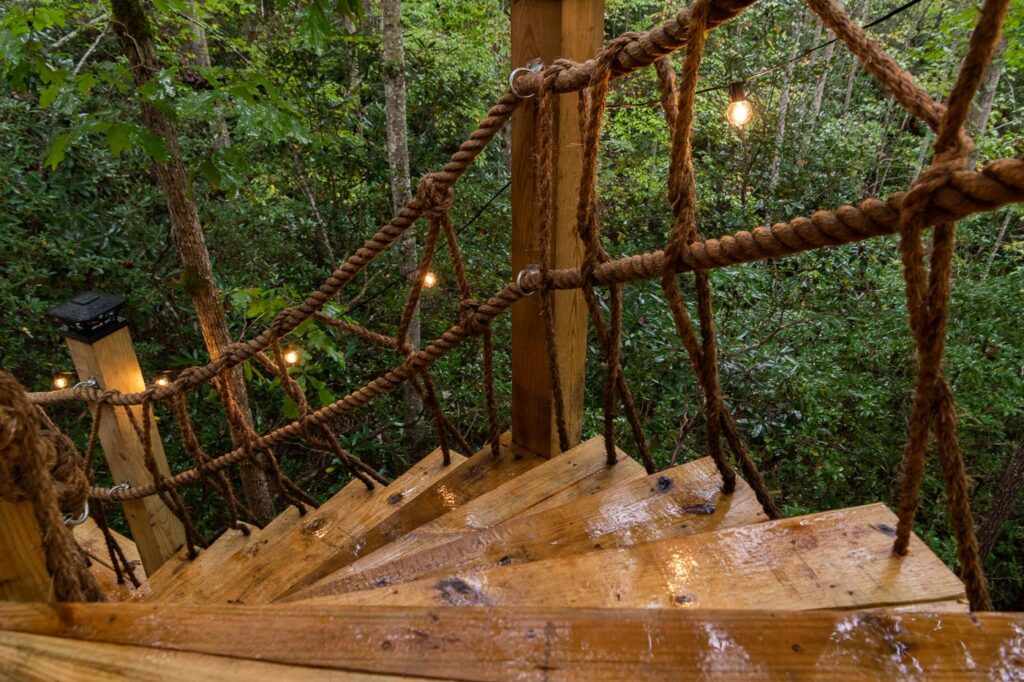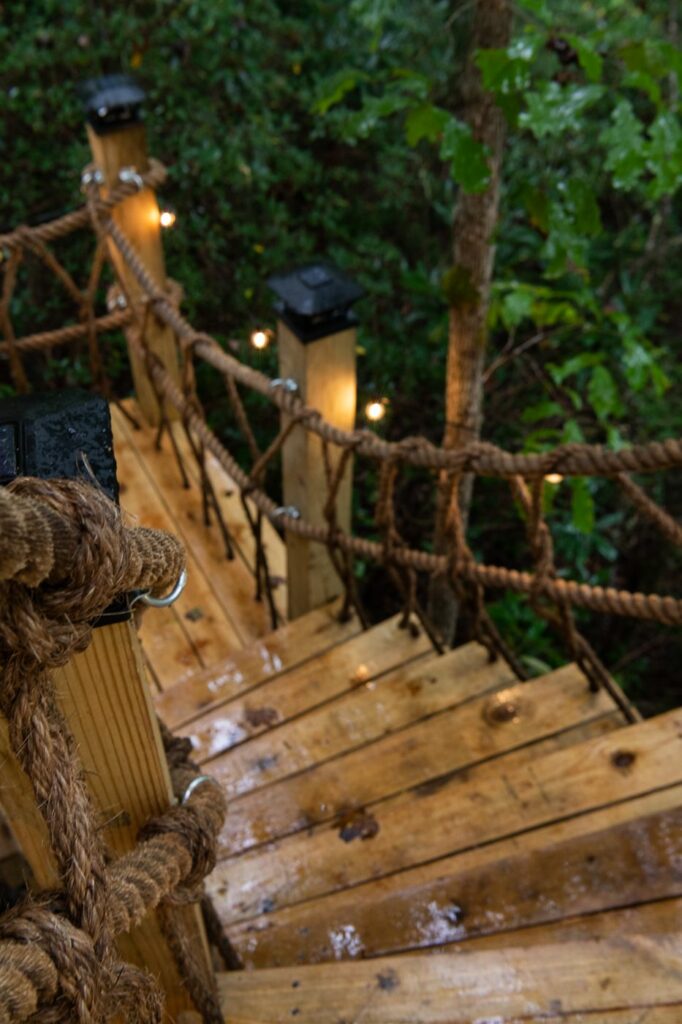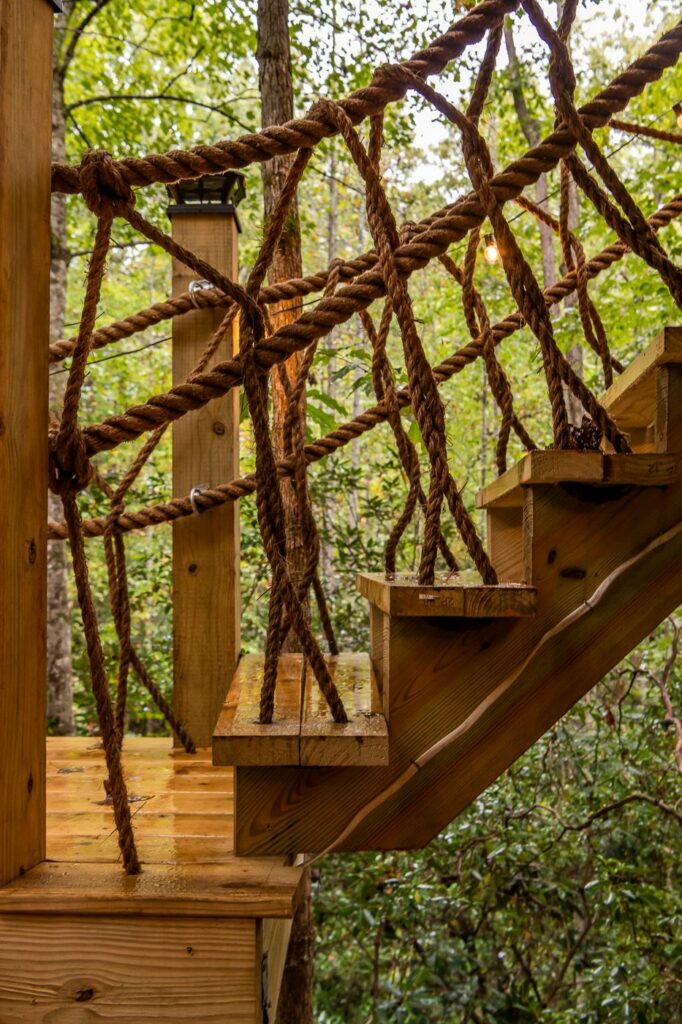 Below the tree house is an amazing retreat…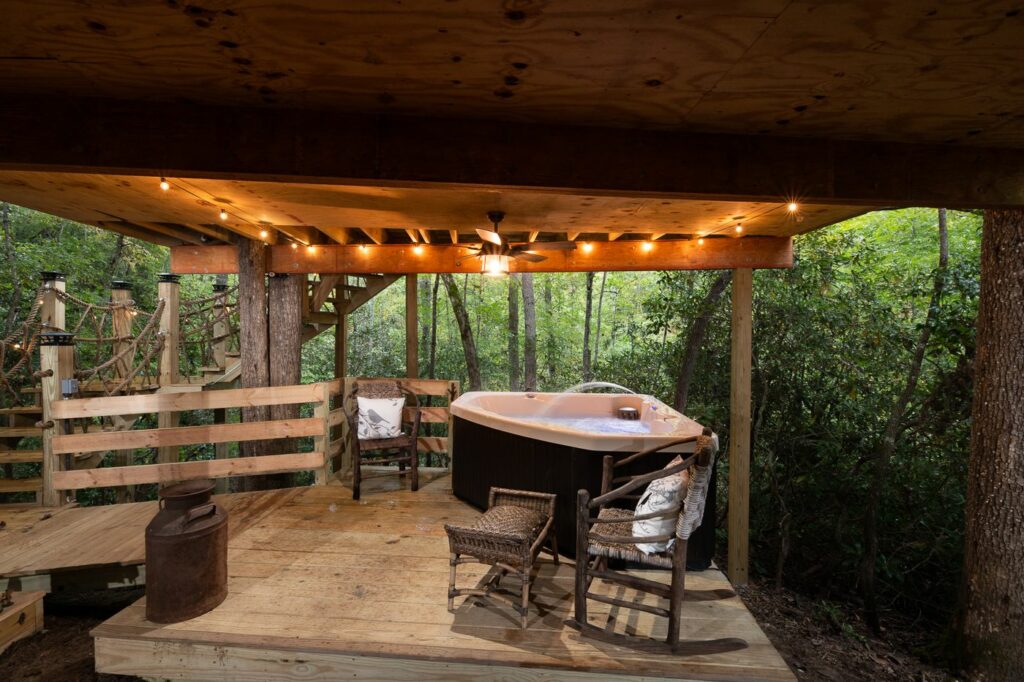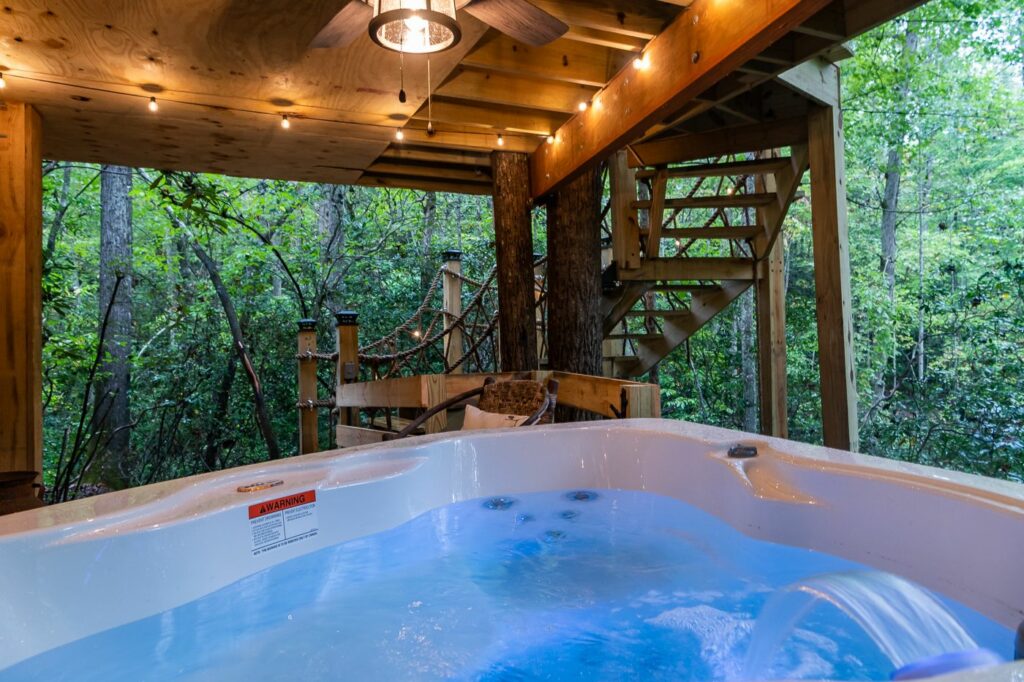 If you would like to book this AMAZING experience you can view it on AirBnB's website here: https://abnb.me/qhbQxPvsD0 This is a "must-do" if you are visiting Asheville NC or the surrounding area.