These are my favorite 10 real estate drone pictures I took in 2018 here in the Greater Knoxville area. I hoping to have a lot more opportunities for some amazing aerial photos in 2019! I can't wait for spring time to be here! This will be our first spring season living in Tennessee and I'm itching to get the drone up in the air over some of the stunning properties around here.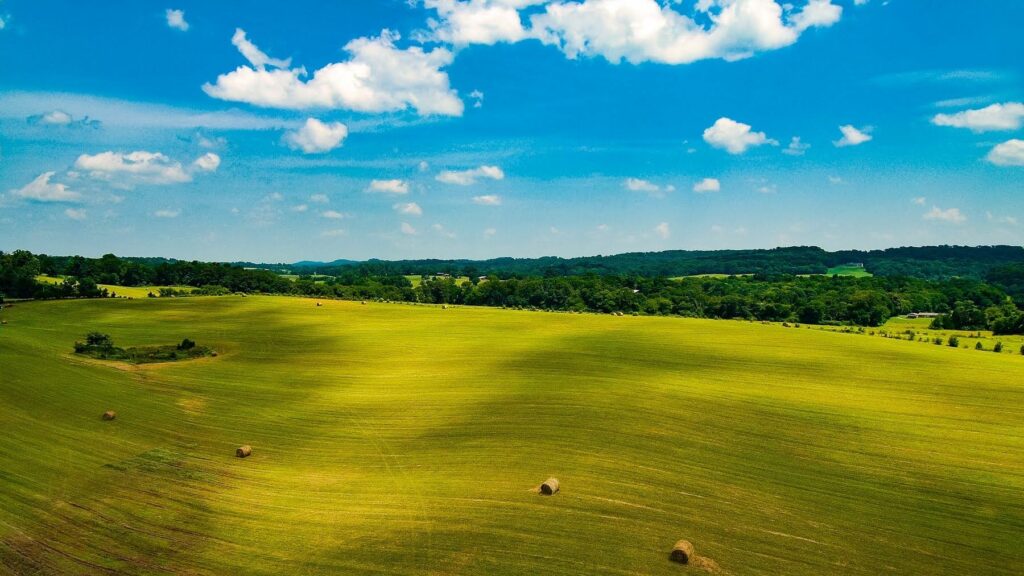 This was one of the first aerial photos I took here in Tennessee. Driving around the little area of Riceville I immediately knew that we made the right decision in moving here.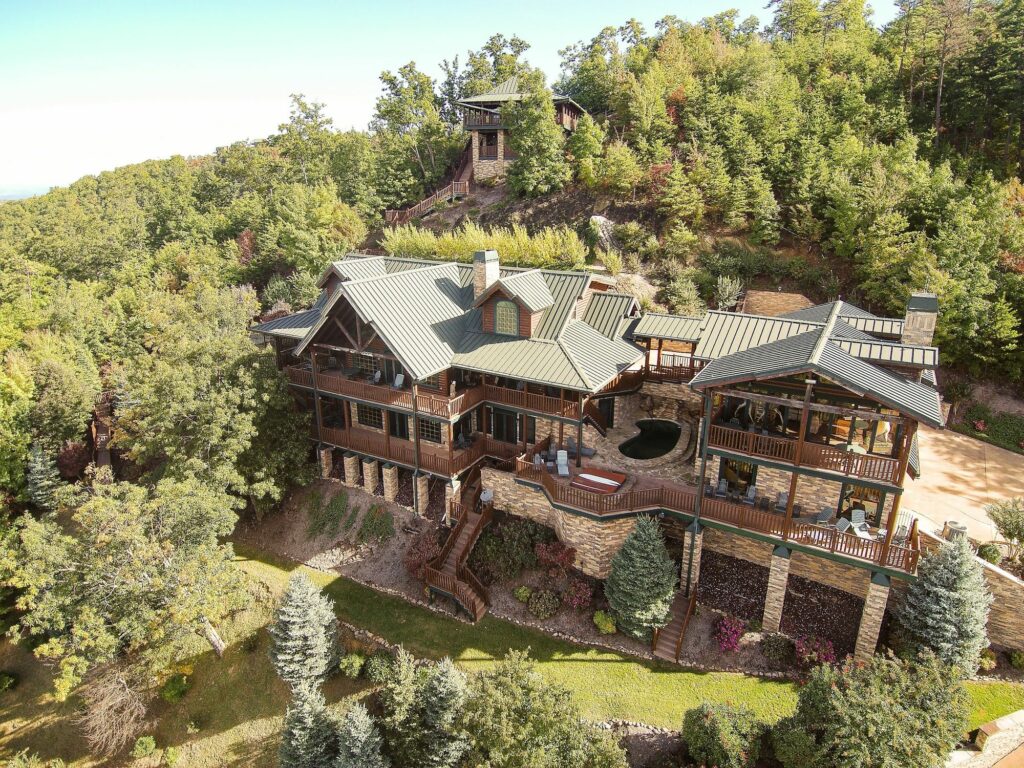 The views from this stunning property in Sevierville was amazing! I would have loved to do a video on this property but the opportunity never came. None the less, this property was definitely making the list twice.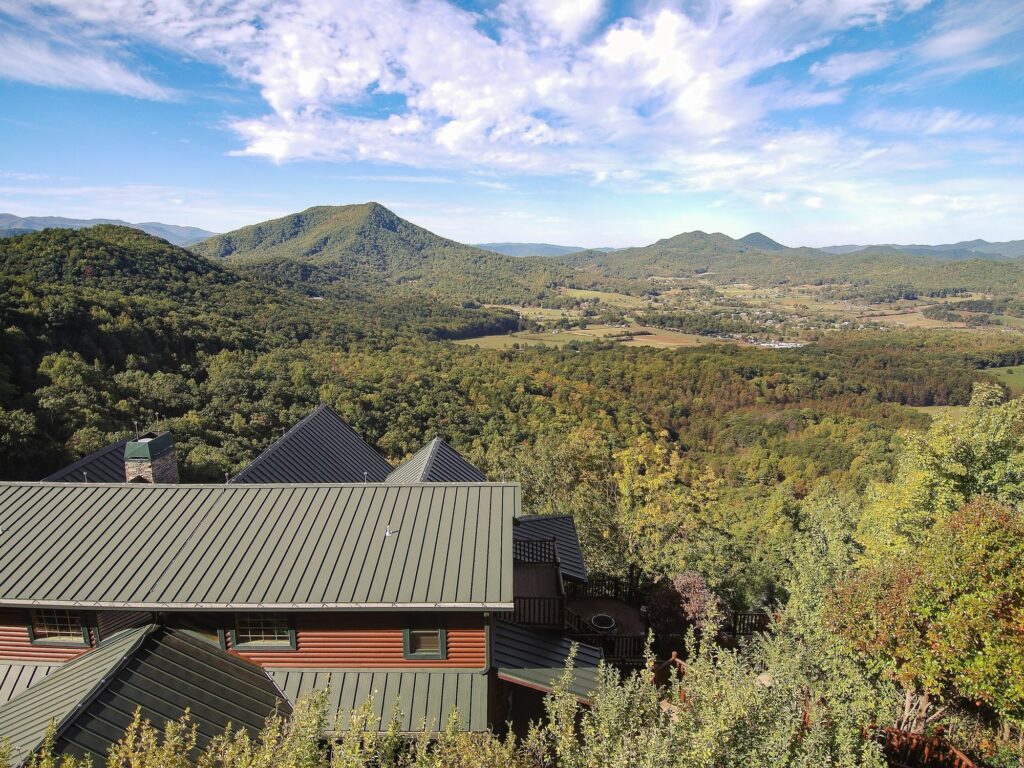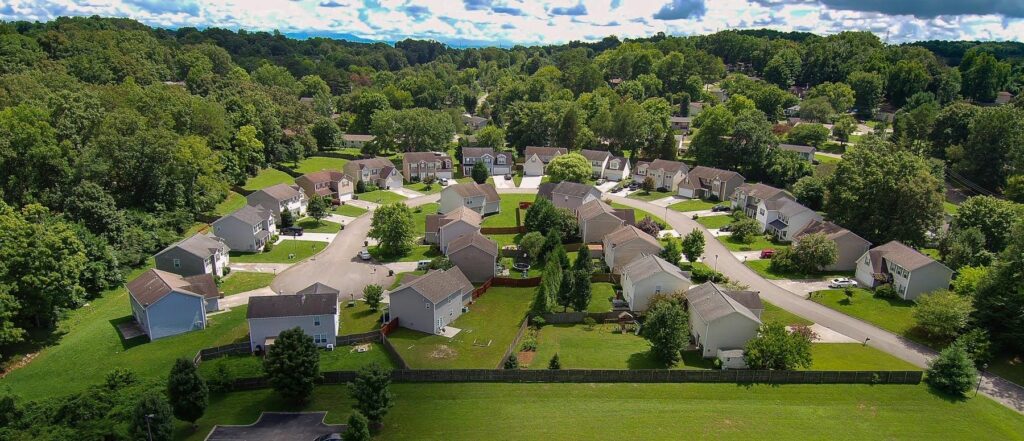 I just loved the way the houses formed an almost perfect half circle and thought it looked cool.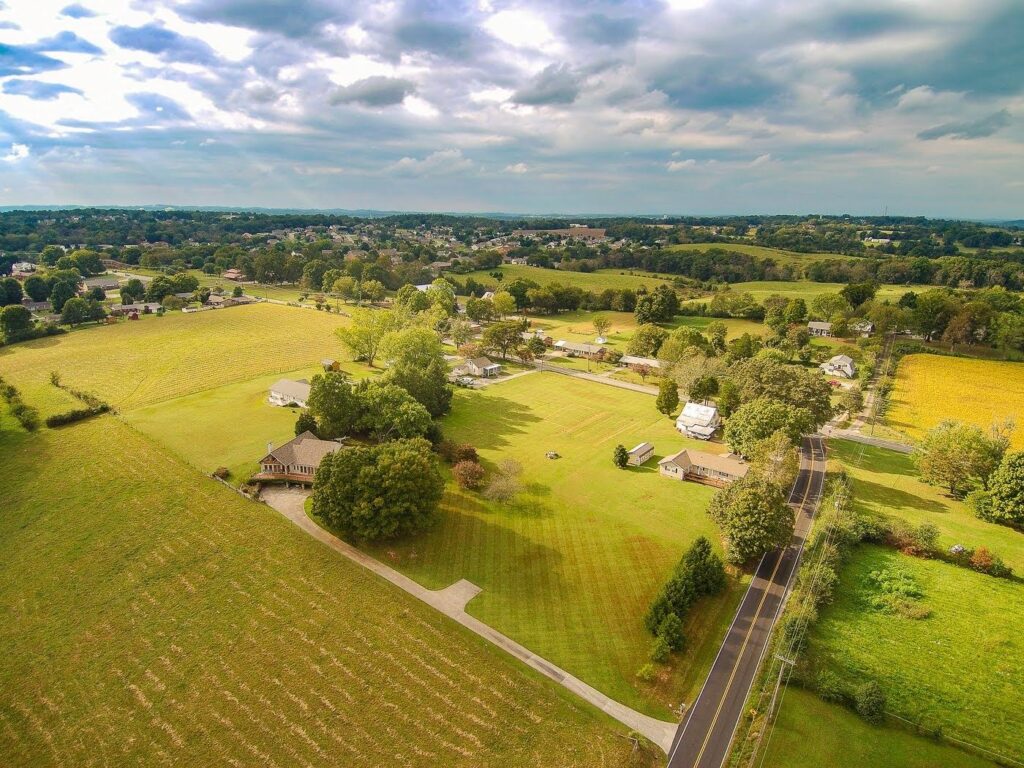 There wasn't anything really too exceptional about this property in Maryville but I was totally digging the clouds and areas where the sun was breaking through.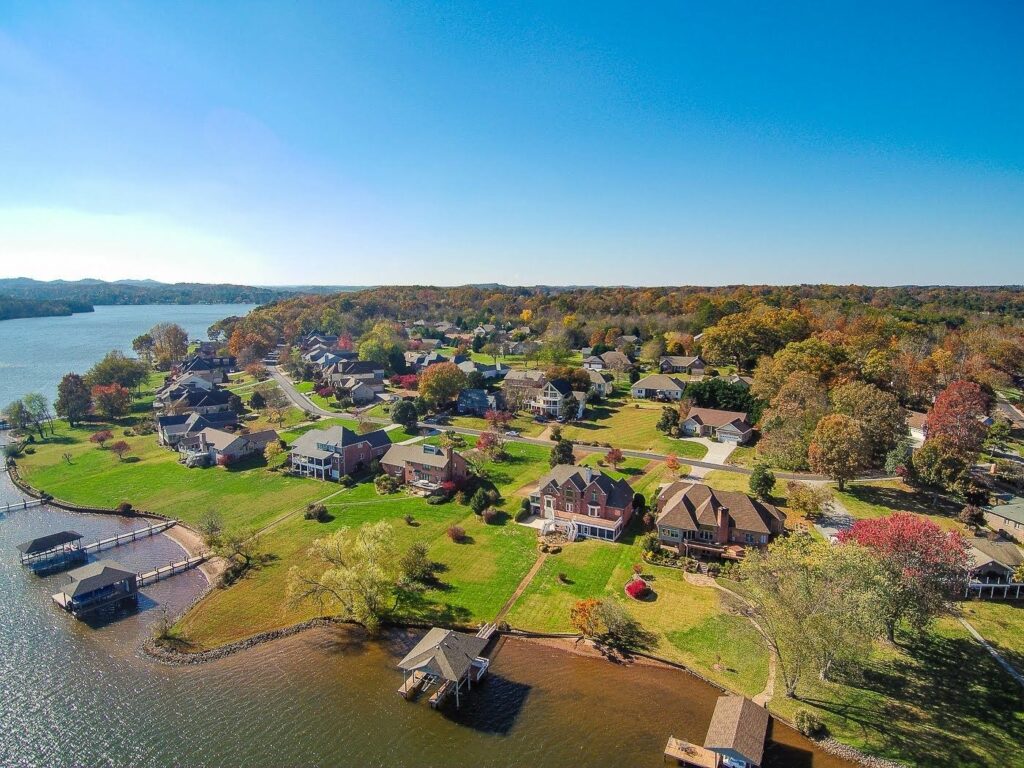 This was probably one of the most beautiful properties I photographed this year. What I liked most about this photo was all the fall colors in the backdrop.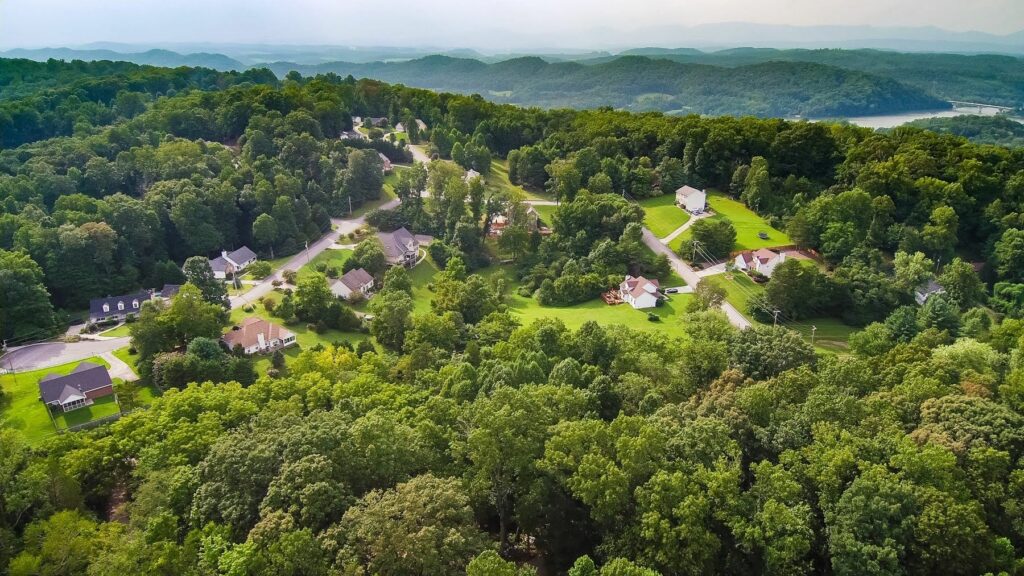 This photo is all about the little white house a top the hill on the right side of the image. It pops out and almost stands alone surrounded by the beautiful rolling hills of East Tennessee.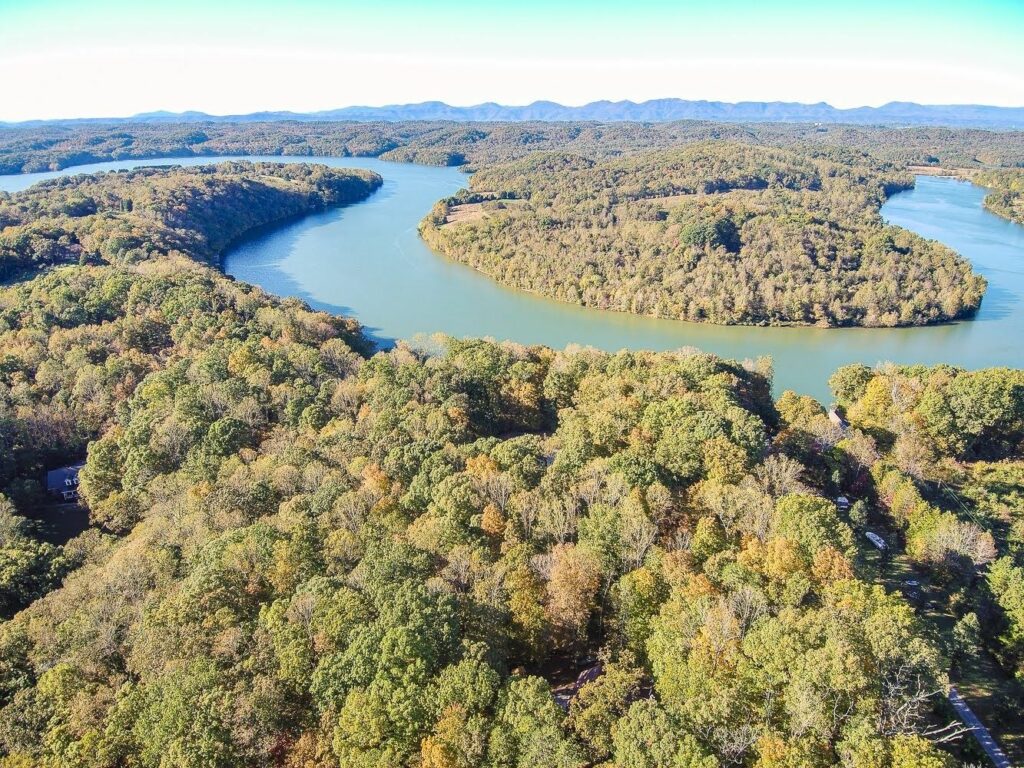 This might not be the technically best aerial photo I took – but it was a total surprise to me… I was photographing a house directly below the drone in this photo. The property was surrounded by tall trees, and having just moved here – I had no idea where in town I was. Once I got the drone up in the air it almost took my breath away to see how close we were to this curvy river.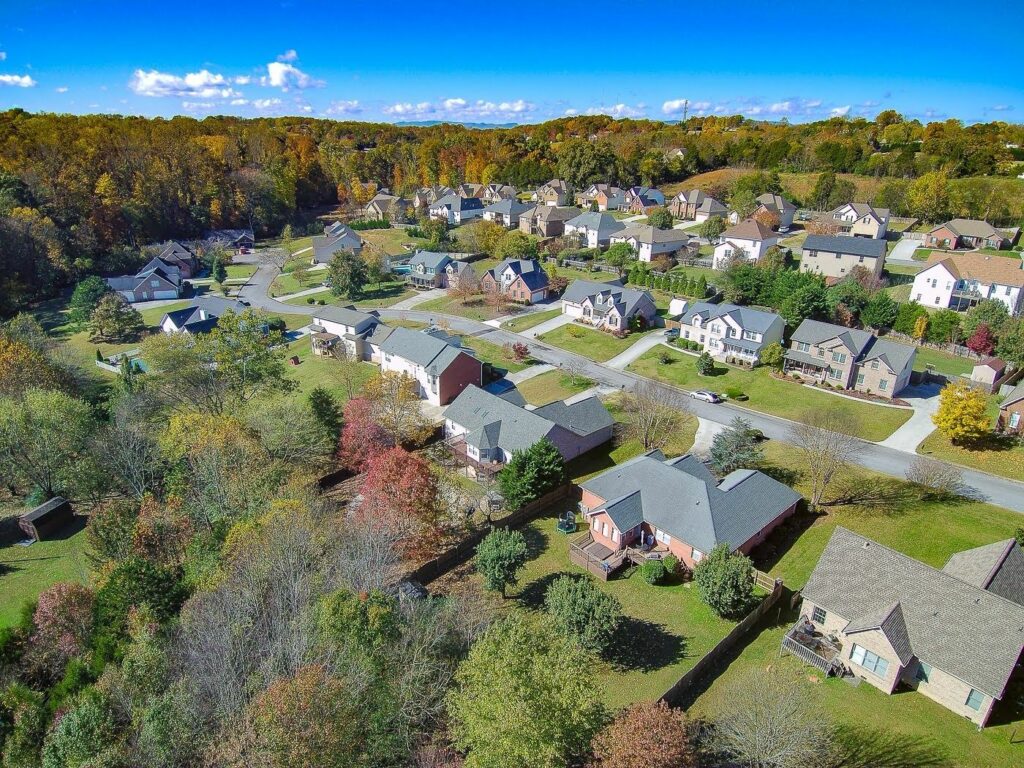 Again, nothing too special about the property but MAN I love the fall around here!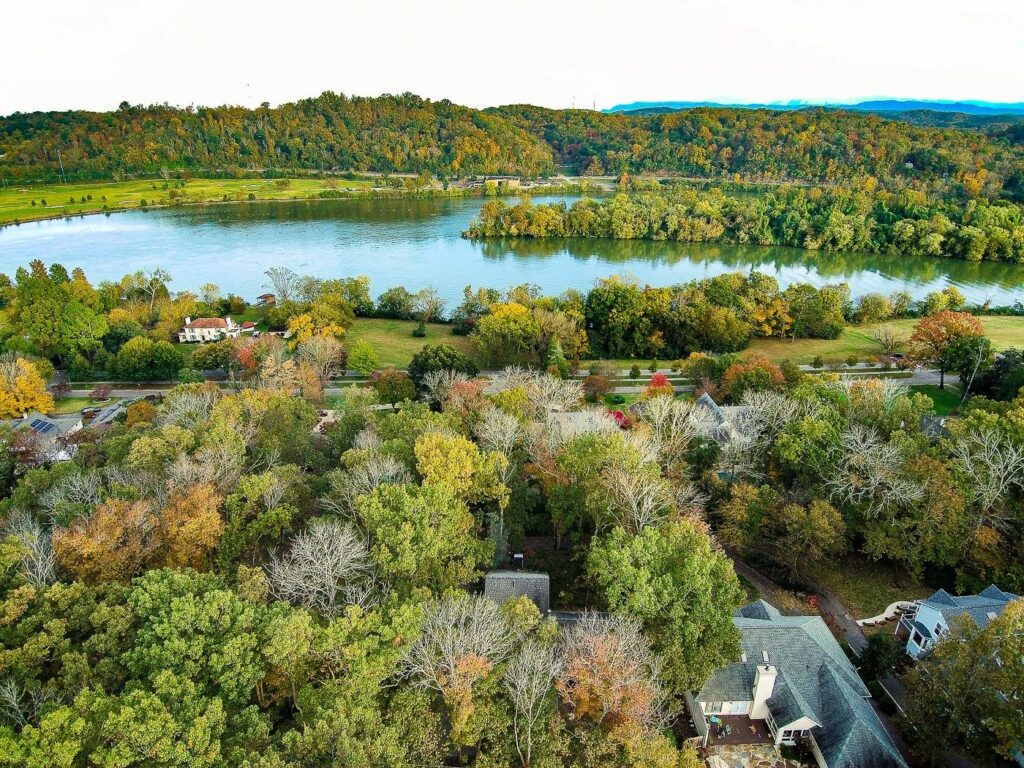 The architecture of this house reminded me so much of California but with a river nearby instead of the ocean.
---
Real Estate Aerial Photography in Knoxville TN
If you need professional aerial/drone real estate photos I would love to earn your business! Please feel free to view my real estate packages and pricing here and give me a call today to schedule an appointment!